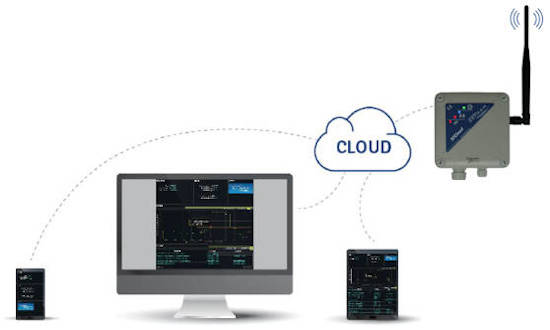 SFCloud
A new RF transmitter device, named "SFCloud" has been added to our catalog.
This is equipment which, when connected to one of the compatible SEFRAM products, can supply data to a "cloud" computing platform.
Various data are regularly deposited. This allows registered users to be able to remotely access the monitoring of their machines.
You will find the complete description of this SFCloud box on the site.