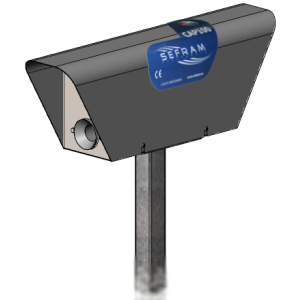 The CAP100 Clean Air Controller allows you to control the concentration of dust in the ambient air and warns in the event of too high a dust density.
It is intended for all environments where one wishes to constantly monitor the dusty atmosphere (workstations, production areas, buildings ...) and can be installed indoors and outdoors.
It is equipped with the CDM sensor, the detection principle of which is based on the principle of triboelectricity.
Advantages
Simple adjustment, installation and operation
Robust and Economical
Large measurement range of dust concentration in the air
Visual on the measured dust concentration
High suction rate ensured by the venturi effect
Maintenance-free suction process
2 years warranty
Prevention against the formation of an ATEX